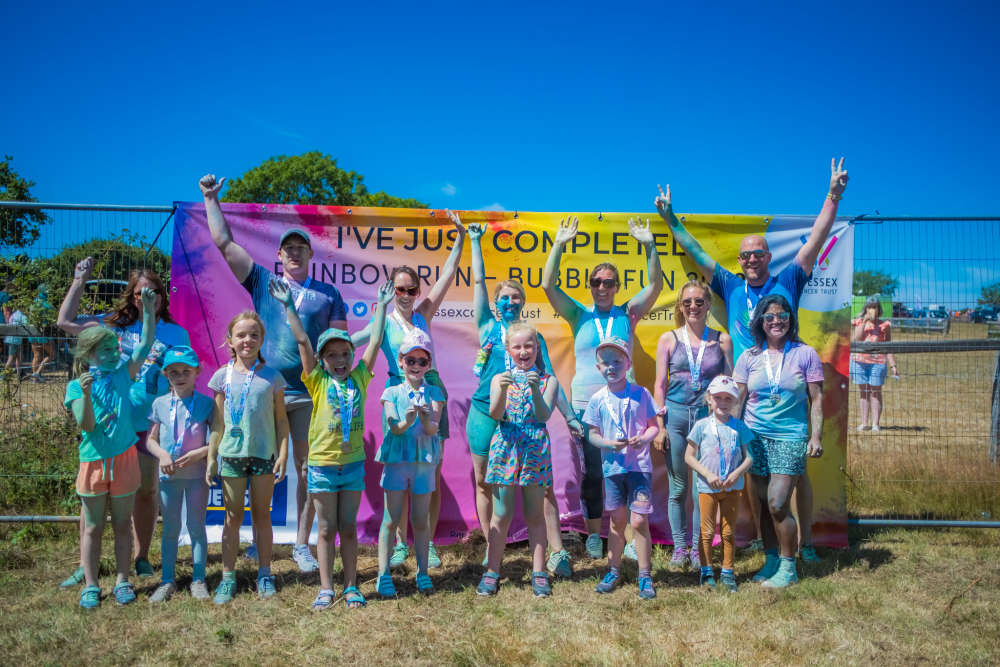 The 2022 Rainbow Run has raised over £30,000 for the Island Branch of the Wessex Cancer Trust.
Over 700 runners, walkers and dancers joined this year's Run – Bubble Fun 2022 on Sunday July 10 to raise funds to support those locally affected by cancer.
Multiple waves of runners weaved their way through inflatables, bubble stations and powder paint on a day that has become the Wessex Cancer Trust's biggest annual fundraiser.
This figure is likely to rise as sponsorship funds continue to flow to the Wessex Cancer Trust Support Center in Newport.
Laura Haytack, Regional Fundraising Manager, said:
"The popularity of Rainbow Run never ceases to amaze us at the Wessex Cancer Trust. On what was expected to be one of the hottest days of the year so far, families and businesses on the Isle of Wight turned out in droves to have a great day and help support the charity.
"We saw so many colorful smiling faces proudly collecting their medals at the finish line. We are so grateful to everyone who participated and everyone who helped make this event a success! From our runners, dedicated sponsors, supporters, donors and volunteers, this event would simply not be possible without all of you.
Wessex Cancer Trust provides free, local emotional support to anyone living with cancer.
For more information visit www.wessexcancer.org.uk