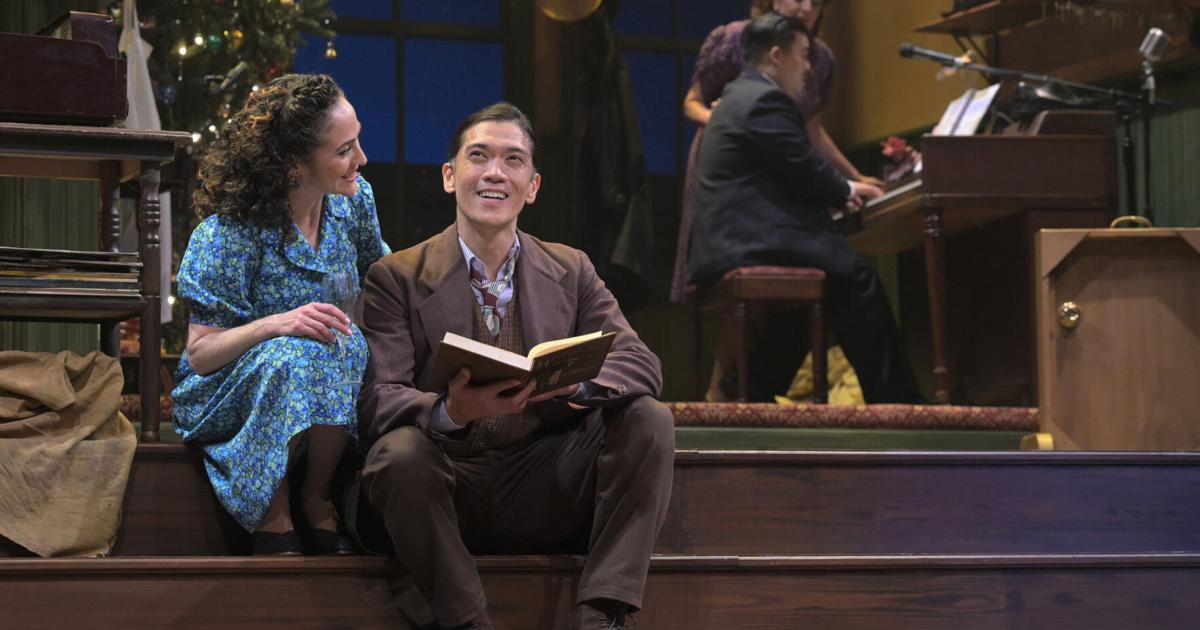 Frank Capra's 1946 film "It's a Wonderful Life" has become a vacation favorite in many homes.
TheatreWorks Silicon Valley brings its heartwarming story to life with Joe Landry's adaptation, "It's a Wonderful Life: A Live Radio Play," starring just five actors.
Moses Villarama plays George Bailey, the hero immortalized by James Stewart in the film. Sarita Ocón plays his wife, Mary.
The other three, Phil Wong, Luisa Sermol and Todd Cerveris, embody a multitude of characters of all ages. They create sound effects for the radio show, allegedly from Palo Alto sponsored by the 49ers.
As a young man, George dreams of going to college, traveling the world and building things. He postpones these dreams to the death of his father, owner of the Bailey Building and Loan in the small town of Bedford Falls. George becomes his successor.
It's not very profitable, but it helps a lot of ordinary people. His great rival is the unscrupulous and unscrupulous Mr. Potter (Wong), who would love nothing better than to bankrupt George.
Everything seems to crumble around George's head when his uncle Billy (Cerveris) loses $ 8,000 which was to be deposited in Potter's bank.
Desperate, George contemplates suicide but is dissuaded by his guardian angel, Clarence (Cerveris), who shows him what the city and its people would be like if he hadn't been born. It is not a beautiful place.
In choosing life, George is heartened by the outpouring of support from all of the people he has helped over the years.
Substantially directed by Giovanna Sardelli, the five actors are formidable and deserve the status of star. Villarama sometimes evokes Stewart's speech patterns without actually imitating him.
Kudos to the designers: Christopher Fitzer, set; Cathleen Edwards, costumes; Steve B. Mannshardt, lighting; and Jane Shaw, her.
And kudos to TheatreWorks for a rarity in these days of pandemic precautions – full-fledged printed programs instead of a code to scan.
While one might think of this show as a period piece, it is actually timeless as it emphasizes kindness and helpfulness, qualities that never go out of style.
It therefore has a cheerfulness which is perfectly suited to the season.
Lasting approximately 100 minutes with no intermission, "It's a Wonderful Life: A Live Radio Play" will continue until December 26 at the Lucie Stern Theater, 1305 Middlefield Road, Palo Alto. For tickets and information, including COVID protocol and video streaming, call (877) 662-8978 or visit theatreworks.org.