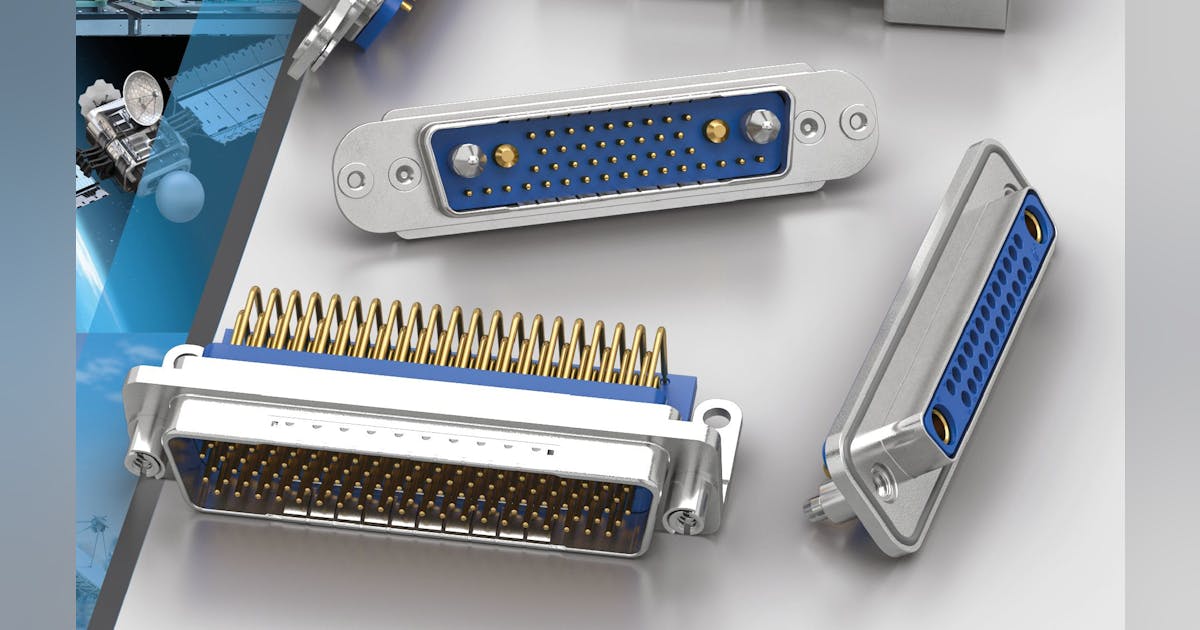 HORSHAM, England – Electronics distributor FC Lane Electronics of Horsham, England introduces the MACH-D connector from Positronic, an Amphenol company in Springfield, Mo., for harsh environment applications such as defense electronics, commercial aircraft, medical devices and deep space.
All MACH-D standard MIL-DTL-24308 D-Subminiature connectors feature machined aluminum or stainless steel shells for durability, precision, flatness, and electromagnetic compatibility.
MACH-D connectors are compatible with standard D-Sub type M24308 connectors and in many cases exceed the minimum requirements outlined in MIL-DTL-24308. In addition, the performance of the MACH-Ds is comparable and mechanically compatible with the Glenair Series 28 HiPer-D connectors.
Related: Extreme Environmental Situations: Space Electronics Connector Requirements
Positronic MACH-D connectors are available in standard and high density signal contact layouts as well as hybrid versions, which combine power and signal in a single connector body and custom options are available upon request.
MACH-D connectors have options such as keyed set screws, silicone back grommets, interfacial seals, EMI grounding strips, and 360 degree strip function when space limitations prevent the use of a full-size back cover.
For more information, contact FC Lane Electronics online at www.fclane.com, or Positronic at www.connectpositronic.com.