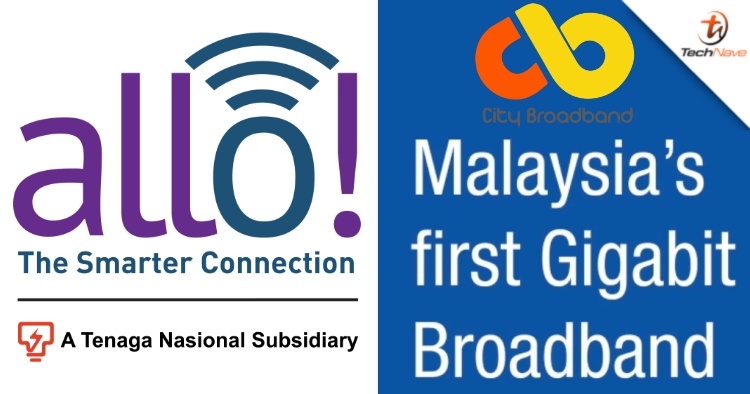 Allo Technology, a subsidiary of Tenaga Nasional Berhad (TNB) is offering internet speed of up to 1 Gbps for residential users and up to 10 Gbps for businesses in Malaysia thanks to its use of high-speed fiber optics. Available through the company's City Broadband brand, they're also priced competitively, with the residential 1Gbps plan priced at RM199 per month.
On top of that, Allo City Broadband also offers 100Mbps residential plans for RM99/month and 500Mbps at RM139/month. Additionally, the company is also offering a limited time Merdeka promotion of 300 Mbps at RM109/month and the aforementioned 100 Mbps plan at just RM89/month. All residential plans include unlimited data, symmetric speed, and dynamic IP. As reported by BernamaAllo Technology's network manager Muhammad Mohd Yunos said fiber optic broadband provides faster and more reliable internet service.
He also clarified that optical fiber is not affected by weather changes, electromagnetic interference or radio waves. Moreover, its main advantage is speed, by which it is significantly faster than wireless broadband which uses fourth generation (4G) technology.
Muhammad further shared that Allo has successfully connected more than 180,000 premises in Melaka, Perak, Kedah, Penang, Selangor, Kuala Lumpur and Johor to the fiber optic broadband network under the National Digital Network Plan initiative ( JENDELA). The company plans to connect up to 300,000 premises under JENDELA, with plans to expand its footprint on the east coast of Peninsular Malaysia.
For more information on Allo's fiber optic broadband offerings, visit the official City Broadband brand website here. As always, be sure to stay tuned to TechNave.com for the latest trending tech news in Malaysia and beyond!