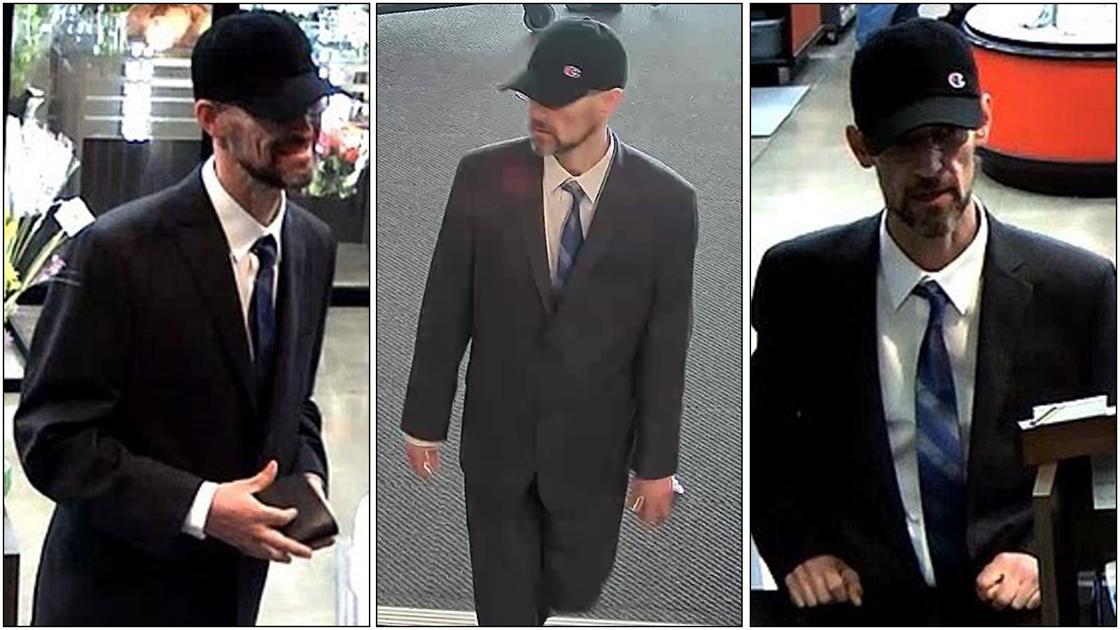 From staff reports

O'FALLON, ill. • He dressed to get a cash advance from a bank last month, but it was not on his account.
He entered the 1st National Bank of Waterloo on April 1 wearing a suit and tie and a dark baseball cap. He presented identification showing that he was a customer of the bank, police said. Then he took the $ 9,000 advance on the customer's home equity loan and left before the bank found out he wasn't the customer on the ID.
The bank took the loss and returned the money to the customer's account, but now the police are hoping to find the man who took the cash advance. The account holder does not recognize him, police said.
Authorities have asked anyone with information to call O'Fallon Police at 618-624-4545.